In summer, everyone is in holiday mode, which often means travelling abroad or heading to wherever you can to get your fix of hot, sunny weather. Travel can upset your usual skincare routine, so if you're looking for some skincare tips for maintaining great skin health on your trip — including advice for the dreaded sunburn — then we can help. 

At Face Dr, our Skin Experts regularly recommend medical-grade brands such as ZO Skin Health and more to our clients, and can help advise on the best routine for your skin goals and your lifestyle. Let's dive into the best skincare tips for travelling and going on hot-weather holidays. 
Want expert advice on how to keep your skin looking amazing on holiday? Book an appointment with one of our Skin Experts here:
Here's what we'll cover in this article:
Before you go — preparing your skin 

On the aeroplane — staying hydrated 

In the sun — managing sun exposure 

In the heat — managing sweat 

After the sun — cooling skin after sun exposure 

In the pool — avoiding acne breakouts

In the sea — avoiding irritated skin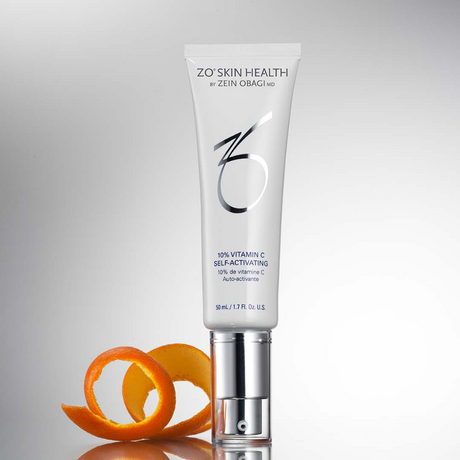 Before you go
Before you set off on your adventure, there are a few things you can do to set your skin up for success and prepare for the common skin stressors that happen on holiday and in the warm weather. 
Mainly, you will want to prepare your skin for sun exposure in the near future, and experts recommend stopping use of products like retinol before you go. Retinol and some other skin treatments can make skin extra sensitive to sun damage, so it is important not to over-expose skin, and wear an SPF product when in the sun. 
Avoid your retinol product for the duration of your trip, and you can come back to it when you are no longer exposed to excess sun each day. If you'd like to learn more about the side effects of using retinol, check out; What is retinol and how does it work?
You may also find it helpful to boost your skin's antioxidants to ensure it is as healthy as possible before you set off. 
Our product pick: ZO Skin Health's Vitamin C Self-Activating contains 10% vitamin C and introduces powerful antioxidants to the skin. 
If you are unsure what to do with your skin before your trip, your Skin Expert can help you adjust your routine accordingly.
On the aeroplane
If you have ever been on an aeroplane, you may have noticed how easily your skin becomes dry when locked in a pressurised cabin. Short flights may not be too bad, but long-haul flights can dehydrate our skin in a big way. 
When flying, remember to take mini products with you if you would like to freshen up your skin on the plane, or decant your usual products into smaller bottles allowed in your hand luggage. You may want to take a good lip balm to keep your lips moist throughout the journey, as well as a hydrating moisturiser or serum to replenish any lost moisture throughout the flight. 

Our product pick: A product such as Obagi Hydrate® Facial Moisturizer could be a great one to keep skin hydrated, as it contains hydromanil matrix molecules that hold in moisture and prevent water loss.
In the sun
When in the sun on holiday, especially if it's a hot country with little cloud cover and high UVA rays, an SPF product is an absolute must, both for your body and your face. There are a number of reasons SPF is so important:
To avoid painful sunburn

To prevent hyperpigmentation and sun spots appearing on skin

To prevent the early signs of ageing brought on by repeated sun exposure

To protect skin from the possibility of skin damage and skin cancer (

here's how to check your skin for cancer

)
You can read more information on what kind of sunscreen product might be best for you here; Mineral, physical and chemical sunscreens — What's the difference?
Remember, even if you don't get sunburn, your skin can still be damaged from exposure to UVA rays, so regularly applying an SPF product all over is essential for skin health.
Our product pick: ZO Skin Health offers a number of highly protective SPF products that our Skin Experts regularly recommend to provide strong sun protection. You can read more about these here; Find out more about ZO Skin Health's New SPF 50 Sunscreens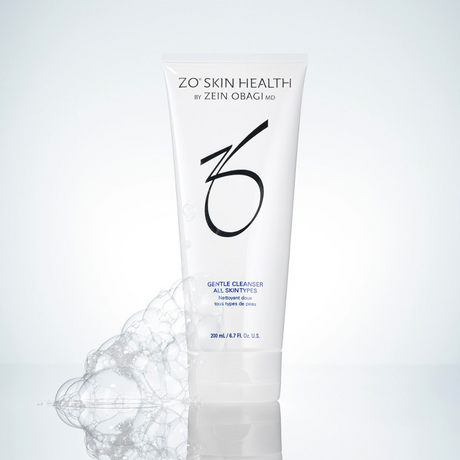 In the heat 
If you are going to a particularly hot country and likely to feel high temperatures, sweating might be an issue. While there's nothing wrong with a little sweat, if it is left on skin for a while (for example, if you are walking around sightseeing all day) then this can dry and cause issues such as irritated skin or acne. 
If you can, regularly rinse skin to remove this buildup of sweat and impurities, and keep skin free from the bacteria likely to cause acne and other skin irritations. A quick cool rinse in the shower can keep your body sweat-free, and rinsing your face with a gentle cleanser a few times a day can help — you can ask your Skin Expert for advice on how often to cleanse. 
Our product pick: ZO's Gentle Cleanser could be an excellent choice for your daily cleanser while on holiday, as it is gentle and not drying on skin, removes impurities and excess oil, and is soothing and calming on skin.
After the sun
The sun and constant sunscreen applications can wreak havoc on your skin, with redness and oily sunscreen causing buildup and clogged pores. At the end of a long day of sun exposure, it's all about a deep, exfoliating cleanse to rid pores of excess oil and grime, and a moisturising after-sun product to calm and re-hydrate skin. 
Our product pick: ZO Skin Health's Exfoliating Cleanser targets surface oil and unclogs pores on the face, while ZO Body Emulsion can help to rehydrate the skin on your body and calm any redness. 
In the pool
If you're fond of splish-splashing around in the pool on holiday, you may have concerns about how your skin will fare in chlorine water, as many people find this can break them out. 
Enjoy the pool as you normally would, but remember to rinse off your face and body as soon as you get out of the pool so the chlorine doesn't dry onto your skin. This will help avoid any acne flare-ups or irritation. 
As chlorine will have a different pH level to your skin, it may also be helpful to apply a pH balancing product to ensure your skin doesn't break out. 

Our product pick: ZO Skin Health's Calming Toner is formulated to help balance out pH levels on the skin.
In the sea
Salt water can actually benefit skin due to its mineral content, which includes magnesium, potassium and calcium, and is thought to have antibacterial and exfoliating properties. 
A quick dip in the sea can help to remove any dead skin cells and help you feel refreshed, but it can also be tough on particularly sensitive skin, and can exacerbate certain skin conditions by making them itchy. 
Just as you would coming out of the pool, it's best to rinse off your skin if you can after a swim in the sea. At the very least, you may want to rinse your face to avoid break-outs or irritation (some bottled water is handy for this reason).  

Our product pick: ZO's Hydrating Crème is ideal for reducing any itching from leftover sea water, and soothing visible irritation and redness.
_______________________________________________________________
When going on holiday, your typical skincare routine is often disrupted by travelling, heat, sun exposure, a new water pH, a new routine, and much more. It's no secret why we often experience skin break-outs, irritation and redness while on holiday, but with a little forward planning and some highly effective products to help, you can maintain excellent, healthy, happy-looking skin during your adventures. 
Remember, if you have any questions or concerns about your skincare routine while on holiday, you can book a free video call with one of our Skin Experts to discuss and purchase the best products to keep your skin looking and feeling great. 
You can book a consultation with your  Skin Expert here:
Want to read more from our blog? Here are some articles that may interest you: